About the Library Building
The William Smith Morton Library is a prize-winning example of the adaptive reuse of an historic building for a new purpose.  The Glave and Holmes architectural firm found a way to double the size of the previous building on this site and completely update its interior, without losing its Southern Gothic character or unique details.
In 1922, this building opened as Schauffler Hall, a classroom facility containing a large chapel space with stained-glass windows, intended for instruction in worship and as the temporary home of the newly-formed Ginter Park Presbyterian Church congregation.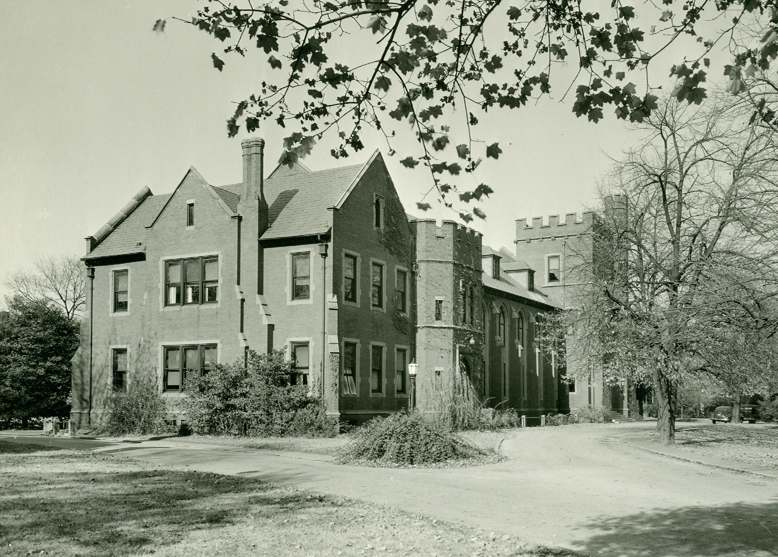 The outer west wall of the original building is now a dramatic interior wall.  The large Atrium and the entire West side of the building are new construction.  The best of the stained-glass windows were restored and are now visible on the Chamberlayne Avenue side of the building.  Some of the windows were sent to UPSem's Charlotte campus and incorporated in their new buildings, as a tangible tie between the two campuses.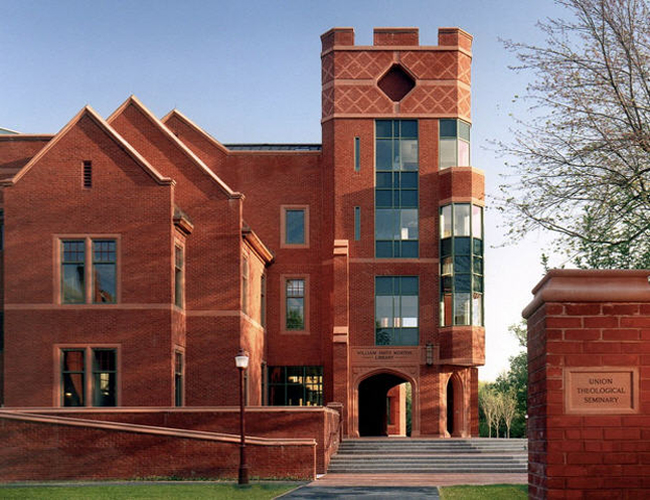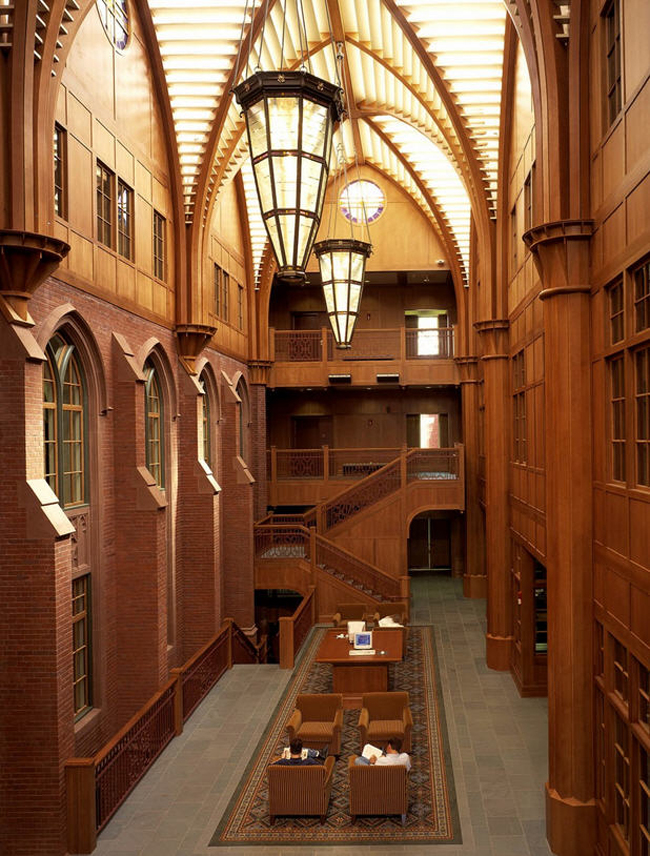 For information about the unique Trotti gargoyle near the main entrance, please click HERE.