Database Spotlight: African-American Historical Serials Collection
African-American Historical Serials Collection
Developed in conjunction with Atla, a membership association of collectors and connectors in religion and theology, African American Historical Serials Collection is the product of more than ten years of organizing and collecting materials. It is a complete, centralized and accessible resource of formerly fragmentary, widely-dispersed and endangered materials. Titles were collected from 75 institutions, including small institutions that had not previously participated in preservation projects.
Content Includes:
More than 170 unique titles related to African American life and culture
Approximately 60,000 pages of searchable primary source content
Reports and annuals from African American religious organizations and social service agencies, as well as African American periodicals
Extensive coverage of African American religious organizations, churches and institutions
Organizations represented include: 
Institute for Deaf, Dumb, and Blind Colored Youth of the State of Texas
Gammon Theological Seminary
Institute for Colored Youths
Home for Aged and Infirm Colored Persons
Now compiled and accessible to researchers in one digital collection, this unique resource documents the history of African American life and religious organizations from 1829 and 1922. Content features multiple religious denominations, including the African Methodist Episcopal Church, the African Methodist Zion Church and many Baptist churches.
Unique AAHS Database Features:
The AAHS database includes several unique features including a Document Map tool that enables users to easily navigate periodical issues, book marking individual pages, showing pages with illustrations and notes as well as pages with keyword search matches.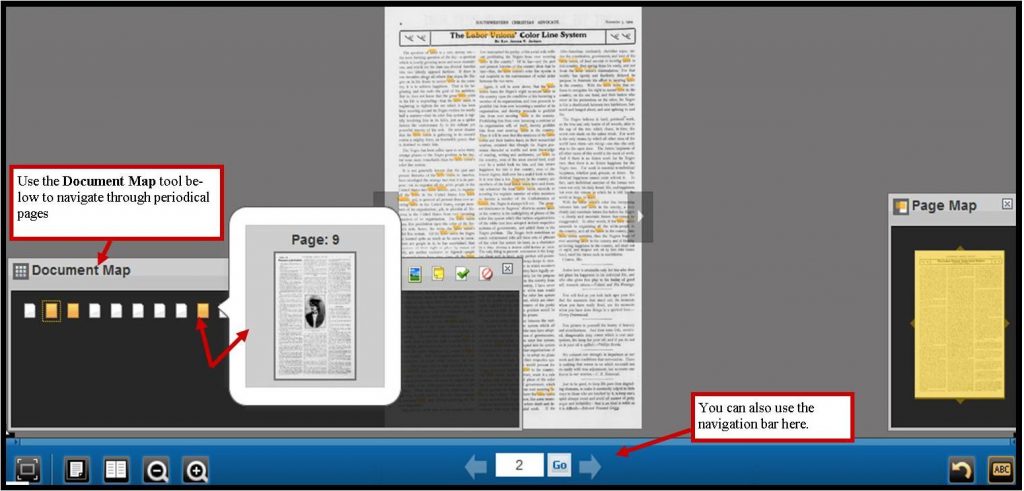 Use  the Search and Contents tools to navigate periodical issues and locate specific keywords, names or places.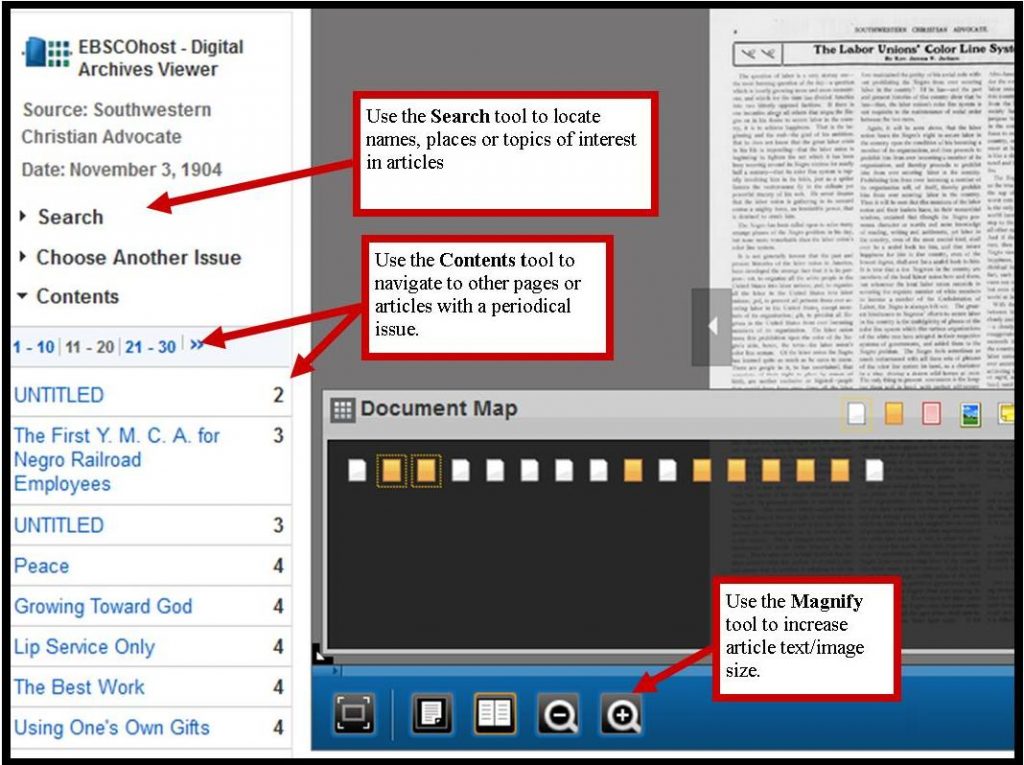 The African-American Historical Serials Collection is available to current students, faculty and staff of Union Presbyterian Seminary. You can access it on the UPSem Library website by selecting Online Databases from the Library Resources menu. You will need your library barcode and PIN to access this resource off-campus. If you have any questions about access or any of the resources in AAHS please contact Ryan Douthat by email at ryan.douthat@upsem.edu or phone (804) 278-4217.