Database Spotlight – Oxford Islamic Studies Online
Encompassing over 5,000 A–Z reference entries, chapters from scholarly and introductory works, Qur'anic materials, primary sources, images, maps, and timelines, Oxford Islamic Studies Online offers a multi-layered reference experience designed to provide a first stop for anyone needing information and context on Islam. The current core content titles include the following :
The Oxford Encyclopedia of the Islamic World, The Oxford Encyclopedia of the Modern Islamic World, The Grove Encyclopedia of Islamic Art and Architecture, The Oxford Handbook of Islam and Politics, The Oxford Dictionary of Islam, The Oxford History of Islam, Makers of Contemporary Islam, two Oxford World's Classics versions of the Qur'an: M.A.S. Abdel Haleem's The Qur'an (a prose translation), and The Koran Interpreted (a renowned verse translation by A.J. Arberry), Hanna Kassis' Concordance of the Qur'an, and many other resources.
Tools include a Side-by-side view of two Qur'anic texts: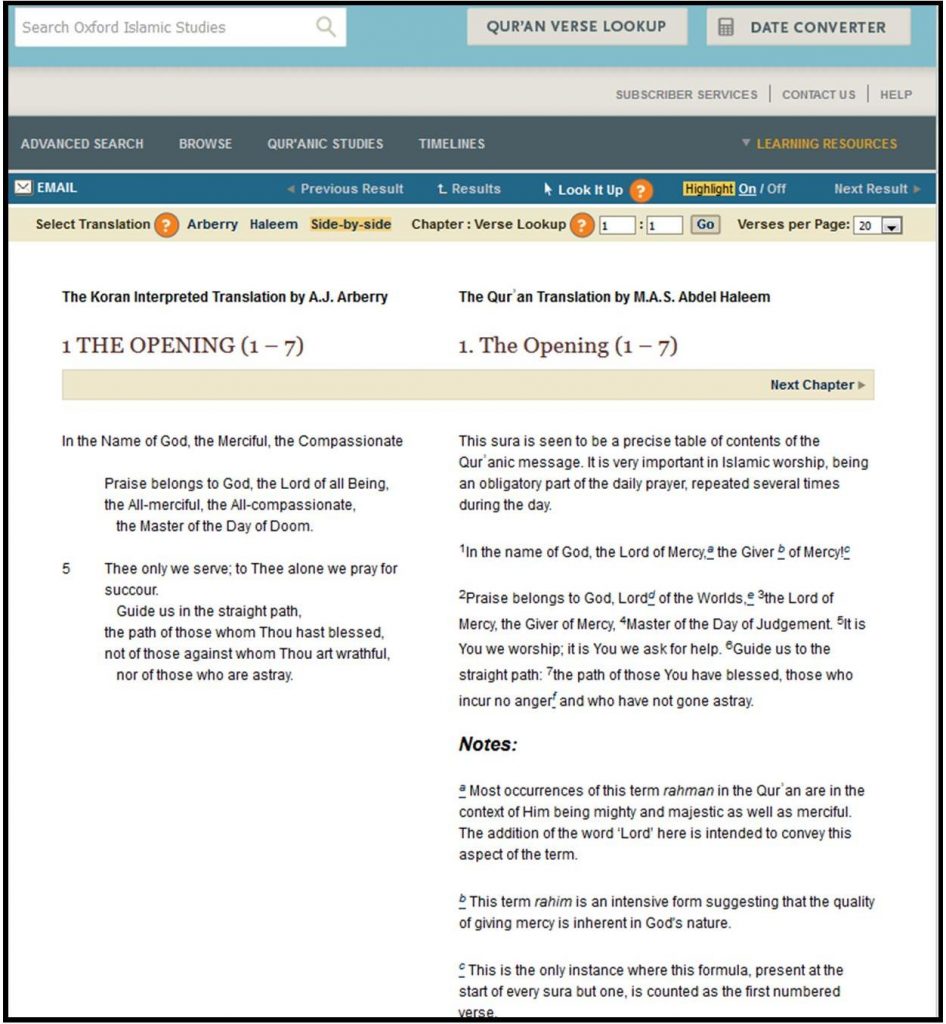 Also, the  Learning Resources menu offers many additional Islamic reference resources: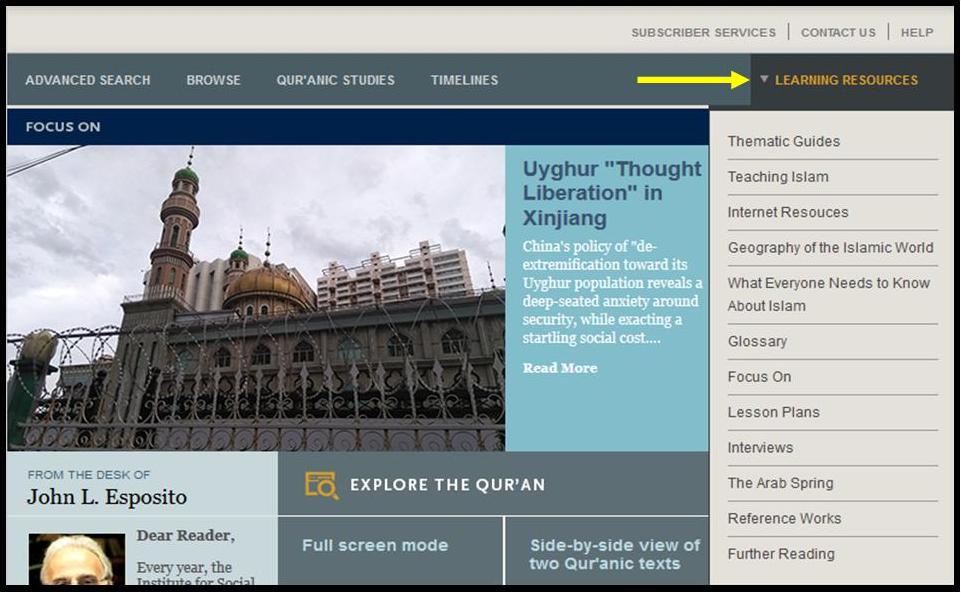 Current students, faculty and staff can find OISO on the UPSem Library website  by selecting Online Databases from the Library Resources menu. Oxford Islamic Studies Online is also available to our alums in the Alumni Research Portal. You will need your library barcode and PIN for accessing this resource from off-campus.
If you have any questions please contact Ryan Douthat by email ryan.douthat@upsem.edu or phone (804) 278-4217.