Database Spotlight – The Digital Karl Barth Library
A comprehensive, searchable database of the works of theologian Karl Barth in German. A recently updated more refined search interface allows you to locate specific terms or passages in Die kirchliche Dogmatik or the first 36 volumes of his Gesamtausgabe, including hundreds of letters, sermons, lectures and articles. Some treatises and personal papers are also available on the site in English translation
Although the featured collection of the Digital Karl Barth Library is an English and German translation of Church Dogmatics additional DKBL works include, The Theology of John Calvin, The Theology of Schleiermacher, Rudolf Bultmann: Letters 1922-1966 and Evangelical Theology and many others.
The new interface has an Advanced Search and Browse option that enables users to navigate resources by works, series or document type.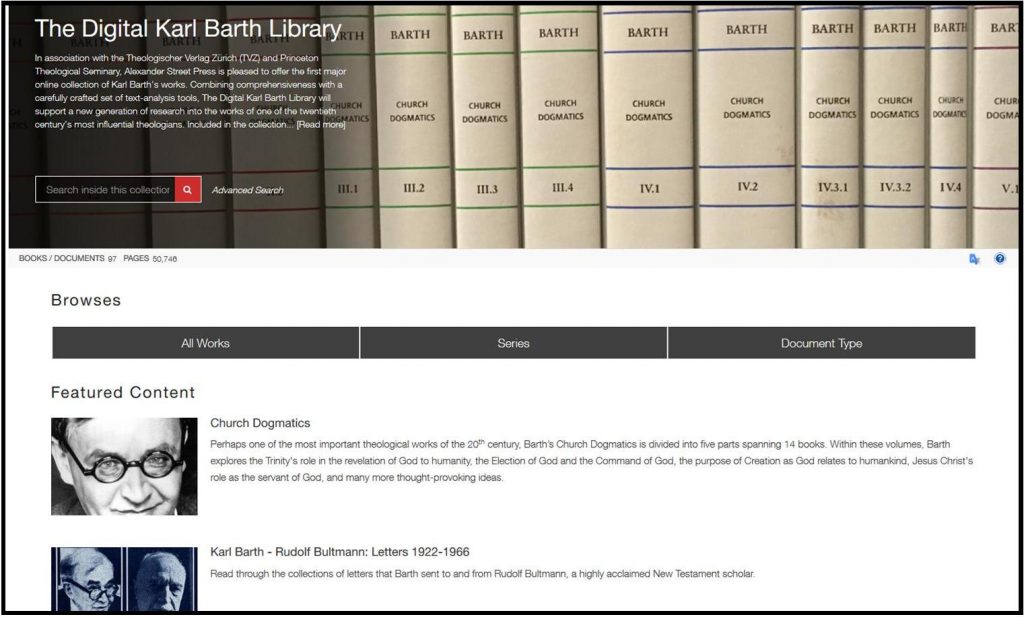 The DKBL document viewer includes cite, email, share options as well as a navigation toolbar including a Search inside option enabling users to search keywords, names or places within the text.
The contents bar on the right side of the document allows users to easily navigate from one chapter of section of a document to another.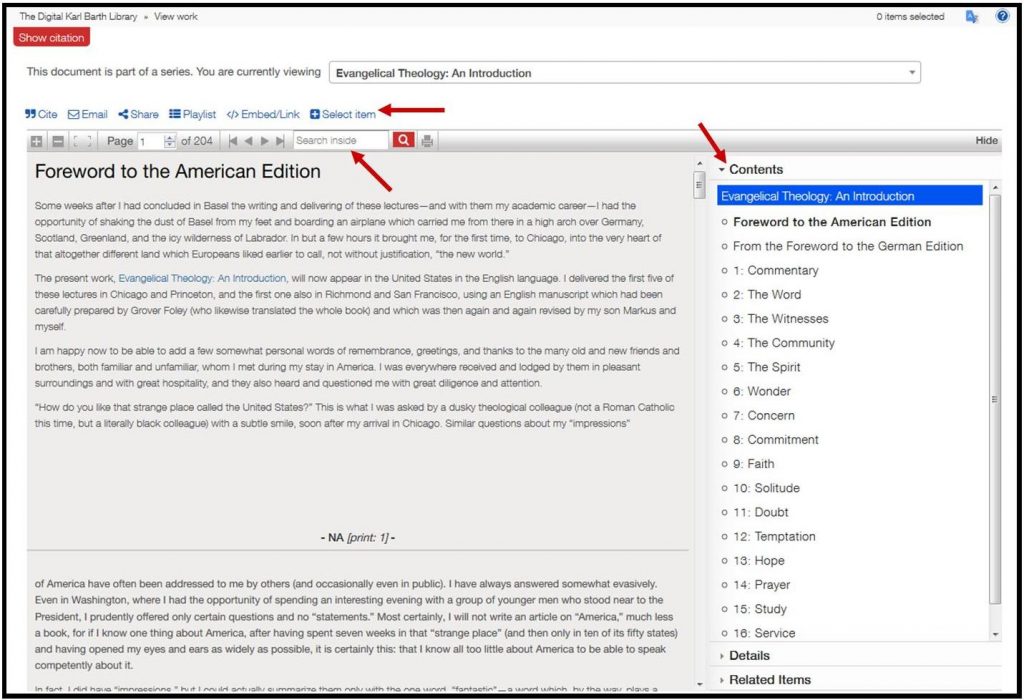 The Digital Karl Barth Library is available to current students, faculty and staff of Union Presbyterian Seminary. You can access it on the UPSem Library website by selecting Online Databases from the Library Resources menu. You will need your library barcode and PIN to access this resource off-campus. If you have any questions about access or any of the resources in Ministry Matters please contact Ryan Douthat by email at ryan.douthat@upsem.edu or phone (804) 278-4217.