New Database – Black Life in America: 1976 to Today
The ways in which the news media depicted racial differences over time has played a significant role in shaping both American history and the African American experience. Black Life in America's comprehensive database including over 19,000 news sources updated daily covers every issue involved in America's ongoing conversation on race. This contemporary third series provides primary source coverage of historic changes such as Barack Obama's election and the rise of the Black Lives Matter movement. Current students, faculty and staff can access Black Life in America here and on the library's Online Databases page.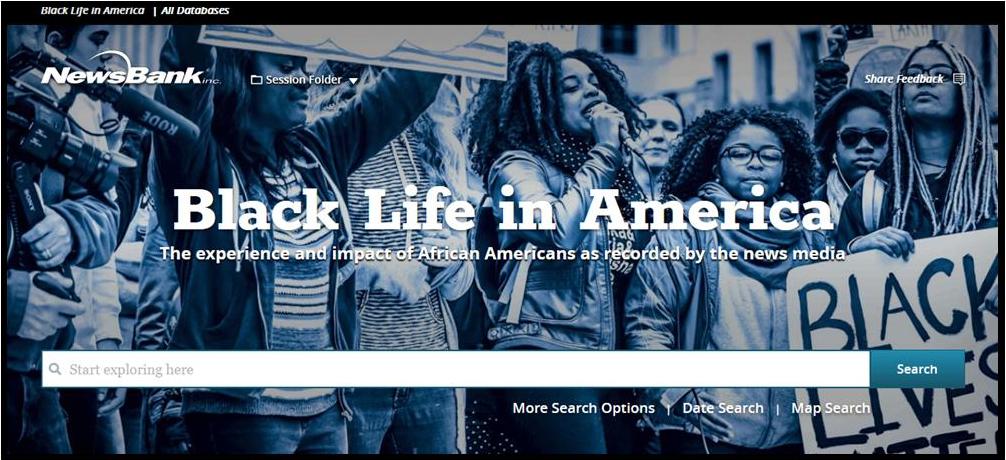 The Black Life in America database features include a basic and advanced search as well as Suggested Searches curated by era topic, person, or event.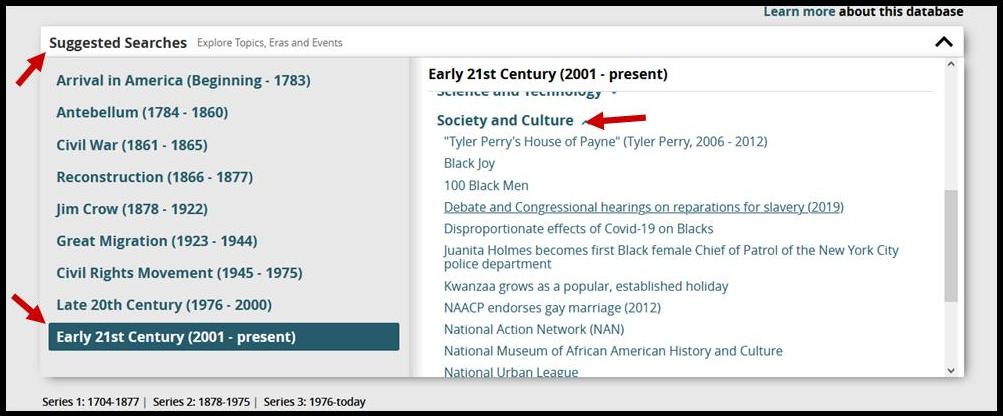 The left side of the search results page in this database offers a number of search sort options which enable the user to narrow their search by date, source type, name, location and language. Another unique feature is the Preview button which gives the reader a closer look at the text of the article before opening it.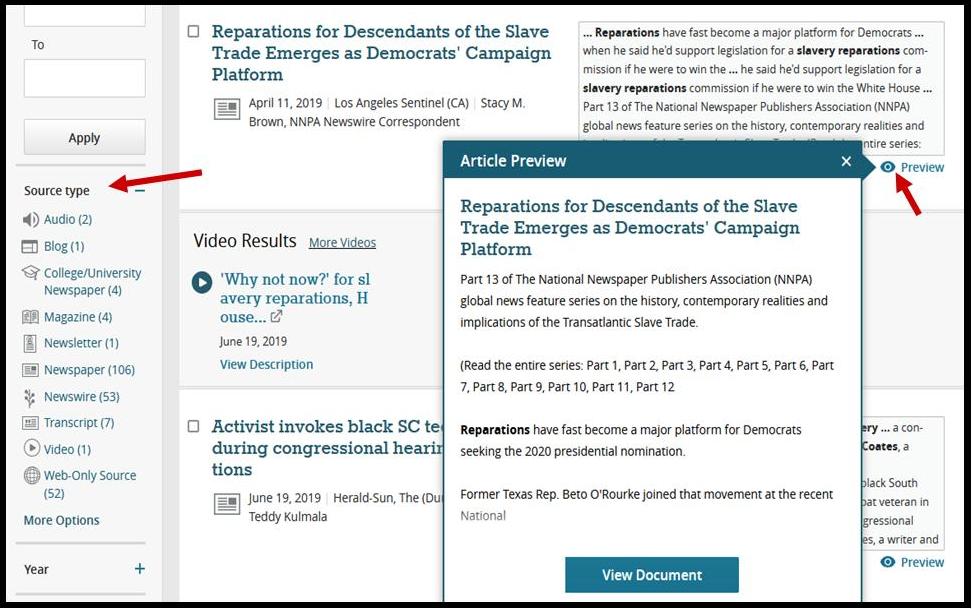 Also at the top of each search results page you will find important citation, download, print and save tools:

For more information on Black Life in America see the following video: